An Innovative Model for Senior Living
Posted on: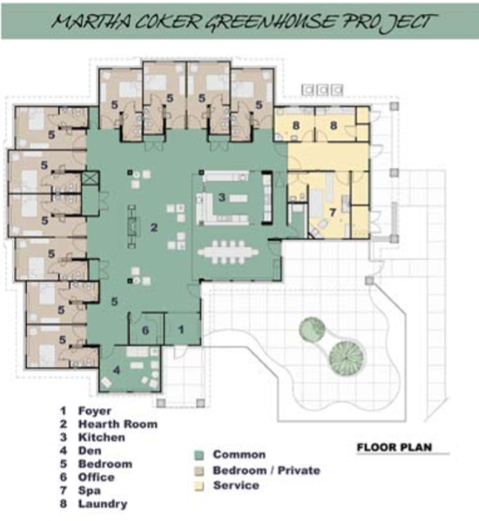 An Innovative Model for Senior Living
Ella Clayton
Methodist Senior Services has an innovative living model to provide elderly citizens with the best care possible. The Green House project was based on the Eden principles developed by Dr. William Thomas. The goal is to de-institutionalize nursing home life and eliminate loneliness, helplessness, and boredom for residents. The Green House project allows residents to feel as though they're in a loving home environment instead of a facility based on healthcare.
The Green House project began at Traceway in Tupelo, Mississippi. The first four homes opened in May 2004, and six more opened the following year. Since then even more Green House facilities have been opened. Dozens of other organizations have followed the lead of the Green House project to provide the best model of living. Methodist Senior Services strives to eliminate the thought that elders need to be in an institutional setting to receive affordable care.
Homes accommodate 10-12 elders in their own private rooms with private bathrooms. Studies have shown that private rooms add to the quality of life for residents. The private rooms surround an area called "the Hearth" which is a living space for all residents in the home. This space has a fireplace, large screen TV, recliners and sofas. Having private rooms allow elders to control their level of social engagement, they can close the door to their room for privacy or join the social atmosphere in the shared living space.
The primary caregiver in each Green House project home is a universal worker called a Shahbaz. Each Shahbaz is a certified nursing assistant who had received more than 150 hours of training in specified subjects like CPR, first aid and basic home maintenance. Nursing, therapy, and clinical and medical support come to the home as needed. The Green House project relies on having employees who are well trained and feel valued and appreciated.
Vertis Therapy is proud to support Methodist Senior Service's Green House project and their goal to provide elders with the best possible care and support.