The Progression of Mental Health Treatment in Long-Term Care
Posted on: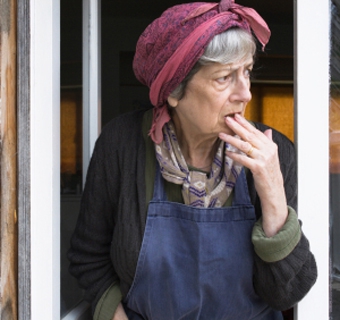 The Progression of Mental Health Treatment in Long-Term Care
Ella Clayton
As the years have progressed, the role of long-term care facilities in regard to patient care has changed drastically. As mental health awareness has become more prevalent in today's society, the patient care given by nursing facilities has become more focused on behavioral needs rather than just physical needs. A study published in the Journal of Aging & Social Policy in 2011, the percentage of new nursing home admissions with mental illness now exceeds the percentage presenting with dementia only. Caregivers in long term facilities are treating an increasing number of patients with high levels of medical acuity, significant mental health issues, and many younger patients with a range of conditions such as ALS, traumatic brain injuries, post-traumatic stress disorder, multiple sclerosis, and addictions.
Despite the change towards more quality behavioral health care, there hasn't been a drastic change in the attitude and approach within nursing facilities. Unfortunately, many staff members in long-term care facilities become overwhelmed when dealing with behavioral health issues. The goal of treating the "whole person" can become overshadowed by correcting behavioral issues. The current cultural norm within long-term care facilities is prescribing patients anti-psychotics as the best approach for managing the symptoms of mental illness. This has led to an overreliance on anti-psychotics that negatively impacts patients. Often the vigor of treating the symptoms of mental illness with medication leaves the patient sedated without the skills and resources they had before treatment.
Long-term care facilities have an increasing need to recognize that the way patients with mental health issues are being treated needs to change. Long-term care facilities need to have a strategy in place to ensure every resident receiving care can achieve the highest level of mental, emotional, and physical well-being. Staff members should receive training that teaches them to aid residents in coping and overcoming mental health symptoms, such as anxiety and depression, before prescribing copious amounts of anti-psychotics. The last resort for treating mental illness should be medication, rather than the first step taken. Behavioral health providers need to be seen as equal to medical professionals within the long-term care facility setting. Any resident with a psychiatric diagnosis needs to be treated regularly by a behavioral health professional.
As long-term care facilities become more educated in patient's behavioral health needs and remove medication as the first line of treatment for mental health symptoms, patients are receiving a higher quality of care than ever before. By having a partnership with Vertis Therapy, our staff can assist with providing strategies to help clients with mental health illnesses.